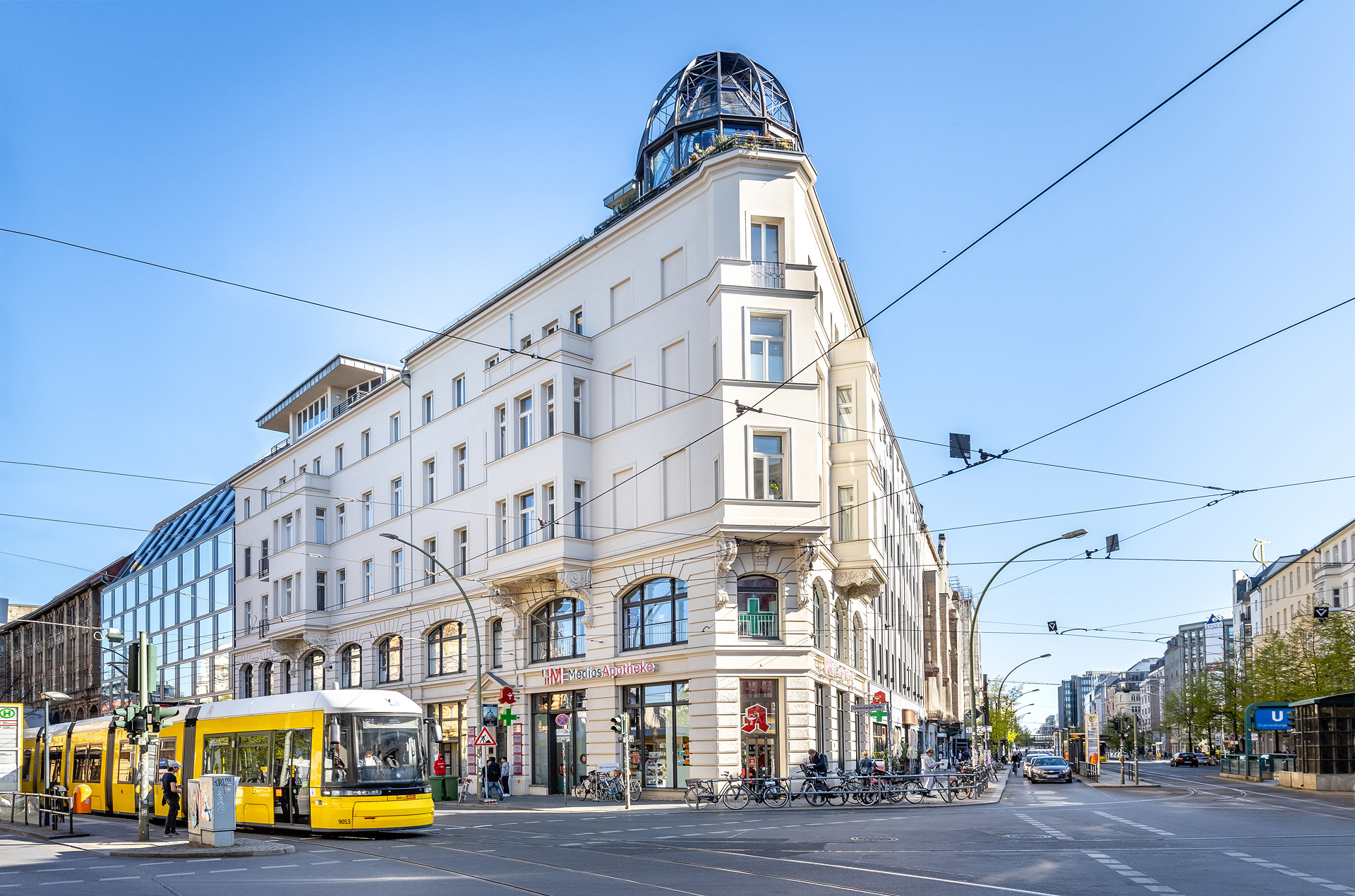 Welcome to our haematology and oncology practice in Berlin-Mitte
At our specialist practice you can be confident of a professional and personalised service and the highest standards of healthcare. Since 2001 our focus has been on ensuring the best care and support for patients with blood disorders and cancers, starting with diagnostic procedures through to treatment therapies and aftercare. We deliver a treatment plan tailored to our patients' personal history and requirements and follow the latest up-to-date scientific and clinical guidelines.
Our centrally located surgery is situated next to Oranienburger Tor underground station.
Here you can book an appointment or get to know our team.
Coronavirus latest update
We ask our patients to exercise caution and follow government and public health authority guidelines for Coronavirus (Covid-19). Fear of an infection (from e.g. Coronavirus) should not compromise or stop treatment of a malignant condition like e.g. cancer. For the protection of our patients and our staff we ask you to observe the following guidelines:
If you have a temperature or cold-like symptoms, DO NOT come to the surgery!
In the case of a suspected Coronavirus infection, please call the Coronavirus patients hotline set up by the "Kassenärztliche Vereinigung Berlin" on 030 – 116 117.
We ask you to postpone any planned appointments which are not absolutely essential.
Protect yourself by staying at home as much as possible (voluntary isolation).
Keep all contact with others to a minimum and maintain strict social distancing.
Up-to-date information concerning Coronavirus can be found on the Robert Koch-Institut website (e.g. https://www.rki.de/SharedDocs/FAQ/NCOV2019/FAQ_Liste.html).
Stay healthy!
Your medical team
Our services
In our specialist practice we offer a complete range of diagnostic and therapeutic services relevant to cancers and blood disorders. These include the following:
Therapies and treatment management
In a detailed consultation we set out a plan for the required examinations and select a course of treatment and disease management tailored to their specific needs.
Surgery opening times
Mon 9:00–16:00
Tue 9:00–18:00
Wed 9:00–14:00
Thu 9:00–18:00
Fri 9:00–14:00